Meet our Franchisee: Eric Pedack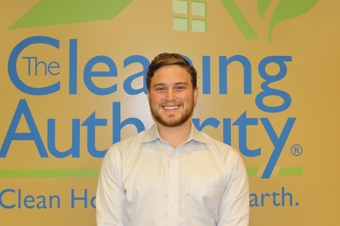 As a young entrepreneur with an intensive career at JP Morgan under his belt by the age of 27, Eric Pedack is shifting his focus to owning his own business.
Eric attended Seattle University, studying accounting and finance and was also a Division 1 swimmer at the university. "After earning my degree, I pursued a career in finance, most recently as an associate with JP Morgan," Eric said. "The company provided an intense and valuable experience and allowed me to become a 'Jack of All Trades' within the business, which led me to pursue entrepreneurship."
Eric worked with a consultant that helped him identify franchise concepts that would suit his strengths. "When researching The Cleaning Authority, I was attracted to the recurring revenue model as well as the direct marketing program that the brand has built,' Eric said.
Eric is excited to be following in his father's footsteps of small business ownership, and looks forward to mastering the process of starting a business from the ground-up with The Cleaning Authority. "I recently moved to the Everett area and can see that the business will be successful because of the demographics of the community," he said. "The area is made up of mostly dual-income, middle to upper middle class families who would benefit from the added convenience of The Cleaning Authority's services."